["Heizomat Canada","Bell\u2019s Machining Welding & Hydraulics","Blue Wave Energy","Huckabone\u2019s Equipment","Hwy 511 Heating Solutions","Norwood Industries Inc.","Blacks Creek Innovations","Wood-Mizer Canada","Portage and Main Outdoor Boilers","Picken's Farm Equipment Inc","Bromley Farm Supply Ltd.","Morley Jessup Heating","Hakmet","Stufko Equipment","Universal Supply Group","Eastonmade Wood Splitters","Nortrax","Wajax ","Strongco Equipment","Centre Town Motorsports - Kawasaki","REIS Equipment","SMG Champion Portable Sawmill Ltd.","George Heath Tooling and Machining","Lavern Heideman & Sons Limited","Amex Hardwood Inc","Money In Motion Inc.","Honig Industrial Equipment","Klondike Lubricants","Lubecore International","ICOM Canada","FPInnovations","UC COATINGS","Seal-Once","Liftow Limited \/Toyota Industrial","CDL Maple Sugaring Equipment","Haix North America","Forests Ontario","Pura Vida Crafts","Tree Wood Turning","Waratah","Hy-Grade Steel Roofing System","GiANT Canada \/ Steqcan Inc.","Authentic Broad Axe Handhewing","Kasco","FBC","Tie Boss","Bruce Sales Inc."]
EXHIBITORS LIST
---
Hwy 511 Heating Solutions
O-08 (Outdoors) &nbsp
Hwy 511 Heating Solutions is a family owned and operated company that has been in business for over twenty years. Hwy 511 Heating Solutions has been specializing in selling and servicing outdoor furnaces since 2003. We started selling Heatmaster furnaces in 2007.
Hy-Grade Steel Roofing System
A6-17 (Indoor Arena ) &nbsp
Hy-Grade is the largest manufacturer & installer of residential steel roofing in Ontario. Providing permanent peace-of-mind to Homeowners since 1988!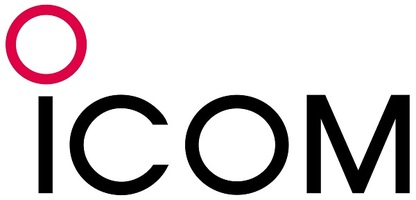 ICOM Canada
A1-09 (Indoor Arena ) &nbsp
Icom Inc. is a manufacturer of wireless communication products. ICOM has a long record as a trusted manufacturer of Land mobile radio, Amateur radio, Marine radio, and Aviation radio.
Kasco
A2-09 (Indoor Arena ) &nbsp
Cutting edge WoodMaxx Blades and PalletMaxx Dismantler Blades are the result of 110 years of experience and the KASCO commitment to design and manufacture the best band saw blades in the industry. These Blades have precision ground teeth that create straighter and more accurate cuts. In addition, WoodMaxx and PalletMaxx blades are made from only the highest quality materials to improve performance, increase blade life, and decrease safety hazards for employees.
Klondike Lubricants
A2-03 (Indoor Arena ) | &nbspA2-04 (Indoor Arena ) &nbsp
An independent Canadian company with an extensive range of 270 lubricants including engine oils, gear lubricants, transmission fluids, hydraulic fluids and greases. Robust and reliable, the KLONDIKE oils are API, ILSAC and OEM certified.
Lavern Heideman & Sons Limited
A6-05 (Indoor Arena ) &nbsp
Lavern Heideman & Sons Limited is a fully integrated forest products company including forest management, two sawmills, a remanufacturing operation, a planing mill, and a distribution yard. Heideman has extensive Crown allocations, and manages over 100 private properties as part of their private land management program. The company employs over 150 people across Eastern Ontario and Western Quebec.
Liftow Limited /Toyota Industrial
A1-17 (Indoor Arena ) | &nbspA1-18 (Indoor Arena ) &nbsp
Servicing the forklift industry since 1960!
From new and used forklifts, forklift rentals, lift truck parts and service, forklift training and safety products, we strive to provide you with solutions for your day-to-day operations.
Lubecore International
A4-08 (Indoor Arena ) &nbsp
Lubecore Automated Lubrication Systems are a tool that helps keep production processes; such as, crushers, hammers, hoists and mobile heavy equipment, lubricated with minimal involvement of people, keeping personnel out of harm's way.
Lubecore Automated Lubrication Systems, efficient and safe.
Money In Motion Inc.
A2-02 (Indoor Arena ) &nbsp
Money in Motion is a financial services company that caters to businesses who rely on heavy equipment to get the job done. Unlike traditional financial institutions, we understand the unique financing challenges you face and we've dedicated ourselves to making sure that you get the capital you need to put your revenue-generating equipment on the road.
Morley Jessup Heating
O-24 (Outdoors) &nbsp
POLAR FURNACE is a Canadian in-door/out-door wood furnace company. EPA certified Vor-Tech Combustion system burning 60% less wood. Various model sizes for personal and commercial use. Canada's heaviest made furnace on the market.